My ideas for your trips
I provide my knowledge of the area to help you plan your route, here are some examples of tours that according to your requests we can modifytogether.
Please note that I am not a tour operator and so I can sell only the transport service.
Four hours in the middle of Chianti Classico area! Between the villages of Greve and Panzano, where the famous Chianti Classico is produced, I will bring you to farms, small villages, and show you the breathtaking rural landscapes. I will offer my sympathy as you fall in love with the beautiful region.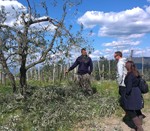 Whole day traveling between our dusty roads that wind through peasant huts and villas of wealthy owners, charmingly framed by ancient olive trees mixed with newly planted vines, terraces and majestic trees. Wander between the towns of Greve, Radda and Castellina savoring dishes and delicious wines tasting in typical wineries where the job done with passion and love for the land gives great results.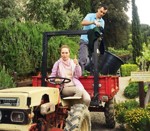 On this tour, we go on the more classic visit to Siena, city of the Palio, stop at the castle of Monterriggioni and visit the 14 towers of San Gimignano. If there is time, it will be possible to get a taste of Vernaccia.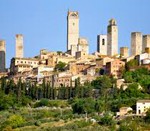 This area is very popular for its beautiful countryside and its red wine, Brunello di Montalcino. We'll travel in this beautiful countryside and villages south of Siena. We will stop for the splendor of the landscape and you will take a photo that seem postcards – for example, the classic image of the avenue of cypresses that winds up the green hill.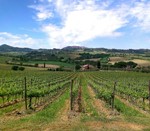 This tour is another classic! You can take a picture while holding the leaning tower of Pisa – a must for a Tuscan traveler. Then there is Lucca, a real gem enclosed in its walls.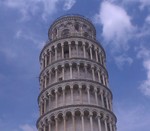 Of course these are just ideas starters that I have done with much success.
Here are some other ideas from past services:   If you are interested in Olive Oil, we can visit olive mills; because you have to remember that here the olive oil is as important as the wine.
We can visit farms to learn about prosciutto or pecorino. We can visit the studios where the well-known, hand-painted ceramics are made or we can look for leather shoes or handbags.
We can visit castles and villas surrounded by beautiful Italian garden, with millennial cellars and wonderful sceneries. These are places full of stories, with many mysteries and with great charm.
Or if you like shopping there are several shopping centers and outlets where I will take willingly.
Your adventure awaits!! And I will take you anywhere you want to go!
Please note that I am not a tour operator and so I can sell only the transport service.